Literature at MIT embraces an expansive vision of literary study. We are linked by a common interest in problems of narrative, aesthetics, genre, and media, but our curriculum explores a broad array of forms, ranging from the ancient world to the 21st century. Our study of world languages and literatures embraces both critical and creative approaches. We teach poetry, drama, fiction, film, television, and music. Our courses take up some of the most pressing issues of past and present, including climate change, globalization, race, gender identity, and representations of queerness.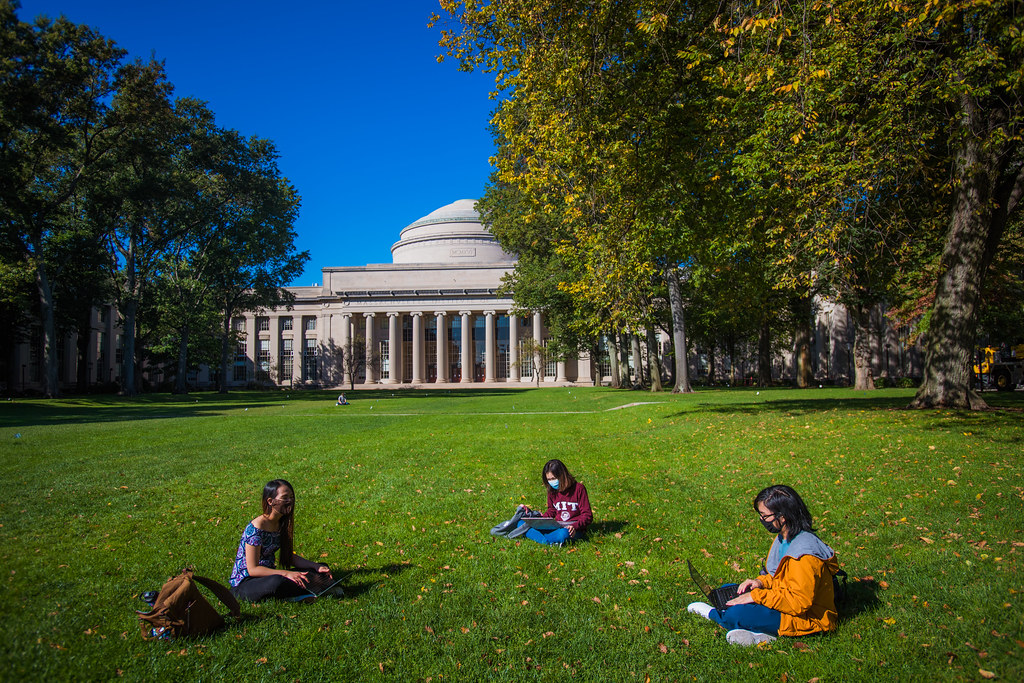 Our faculty consists of scholars who are leaders in their fields of study and devoted to enriching the education of undergraduates, whether they pursue a minor, concentration, or our full, double, and joint majors. Literature subjects engage students in the pleasures and challenges of reading and interpretation, expose them to fresh ways of thinking about the world, and develop valuable, transferable skills in writing and communication. Our faculty also crosslist and teach intersecting fields in various departments in the School of Humanities, Arts, and Social Sciences.
The Lit@MIT community hosts popular events which include Pleasures of Poetry, Lit Tea, and various visiting scholar talks (Litshop, Ancient Medieval Studies Colloquium, Boston Cinema/Media Seminar, Global France Seminar, etc).
FAQ
What is LIT@MIT?
The Literature Section of MIT: short and easy to remember short for literary and literature. Also "LIT" because we are a bright and fun place in the MIT School of Humanities, Arts, and Social Sciences. Look at our Academic Pages to learn why you should major, minor, or concentrate in LIT@MIT!
Does Literature have a graduate program?
Literature is an undergraduate bachelor program at MIT that offers majors, minors, and concentrations. However we do host pre- and post-doctorates and visiting scholars through recommendations and grants: https://shass.mit.edu/academics/graduate/diversity-predoc. Please do not e-mail us directly and refer to the SHASS website.
Are Literature events open to the public?
Only if specified. For example, Pleasures of Poetry or our colloquiums and visiting speakers will say if the event is open to the public. Lit Teas are open only to the MIT Community: students, alums, and faculty from SHASS but also students taking Literature subjects and looking to get more involved! Keep an eye out on the events.mit.edu page or sign up for our mailing list.
How can I find out the research and publication work done by LIT@MIT's faculty?
Go to the People page and sort by our fields of research.
How can donate to LIT@MIT?
You can contribute or give to the Literature Section here: https://giving.mit.edu/explore/schools/school-of-humanities-arts-and-social-sciences/literature. We do not accept used book donations and ask you not to send unsolicited publications.
Statement on Diversity
The study of literature, film, and beyond offers opportunities to encounter and reflect on the diversity of human experience. In keeping with our goal of helping all community members to learn, grow, and succeed, we support an ethic of respect and care in every aspect of our practice. Additionally, with the MIT Strategic Action Plan for Belonging, Achievement, and Composition, the Literature Section fully supports this necessary work within the MIT community and has formed a DEI Advisory Board as of May 2023.
Literature's Statement on Anti-Racist Solidarity
The Literature Section of the Massachusetts Institute of Technology stands against racism and the policing policies that enforce it. We abhor the racial profiling and violence that have resulted recently in yet more murders of Black American citizens. We support the protesters and journalists who, calling attention to these barbarous acts, have themselves been attacked. Our loyalty is with Black communities who have fought ceaselessly for justice, and yet for centuries have been ignored, silenced and continuously subjected to state-sanctioned violence. However, words alone cannot bring about the systemic changes that will dismantle white supremacy; concrete, collective actions must be taken not only to make reparations for past and present wrongs but also to effect transformative and lasting change in our own institution and beyond.
At the same time, as scholars of literature, we recognize the unrivaled potency of language and the arts to organize, mobilize, inspire, and help effect such change. Across the diaspora, Black authors have used literature to bear witness to violence and injustice against communities of color in the present; to redress racist narratives of the past; and to envision possible futures beyond white supremacy. Teaching and studying their texts serves a vital role in shaping an antiracist ethos, and opens up spaces to consider related injustices such as border policing and the dispossession of indigenous land. Literature also cultivates an imaginative flexibility that can expose – and prompt efforts to undo – the workings of white privilege; it thus helps build the stamina to sustain a world in which we would all want to live, where all would be able to thrive.
Readers are never too young or too old to encounter literature that illuminates the problems we're facing. This linked list of resources includes a diverse sample, from children's picture books to works of cultural analysis, from novels and poems to plays and films.